Door Curtains

In Tibet and Nepal, door curtains are often used instead of doors. The door curtain such as this is an attractive doorway hanging, or wall decoration that reminds you of your belief in the sacredness of life, a belief that everything leads to the place where you are meant to be.

Eternal Knot Tibetan Door Curtain

Eternal knot (Sanskrit: Shrivatsa; Tibetan "Dpal be'u") is a symbolic knot found in Tibet and Mongolia. The motif is used in Tibetan Buddhism, and may also be found in Chinese art as one of the Eight auspicious symbols.
The Endless knot has been described as "an ancient symbol representing the interweaving of the Spiritual Path, the flowing of Time and Movement within That Which is Eternal. All existence, it says, is bound by time and change, yet ultimately rests serenely within the Divine and the Eternal." Various interpretations of the symbol are:


The inter-twining of wisdom and compassion.
Interplay and interaction of the opposing forces in the dualistic world of manifestation, leading to their union, and ultimately to harmony in the universe.
The mutual dependence of religious doctrine and secular affairs.
The union of wisdom and method.
The inseparability of emptiness (shunyata) and dependent origination, the underlying reality of existence.
Symbolic of knot symbolism in linking ancestors and omnipresence and the magical ritual and meta-process of binding (refer etymology of Tantra, Yoga and religion) (see Namkha.)
Since the knot has no beginning or end it also symbolizes the infinite wisdom of the Buddha.
White Enternal knot Tibetan DoorCurtain Green Eternal Knot Tibetan Door Curtain






Eternal Knot Door Curtain



Tibetan Astamangal Door Hanging Export Quality Spun Silk DC-04



Dimension : 200 cm H X 94 cm W
78.74" H X 37" W
Weight :515 grams






BUY IT NOW





Astamangal Tibetan Buddhist Cotton Door Curtain White/ Orange/ Blue



Dimension : 196 cm H X 100 cm W
77.2" L X 39.8" W
Weight :500 grams ( apprx )








BUY IT NOW



Astamangal Tibetan Buddhist Cotton Door Curtain Red

Dimension : 196 cm H X 100 cm W
77.2" L X 39.8" W
Weight :500 grams ( apprx )




BUY IT NOW

DCK 16 Kalachakra Orange Tibetan Door Curtain / 15 Maroon / 14 Blue

Dimension : 175 cm H X 90 cm W
68.9 inches L X 35.4 inches W
Weight :250 grams



DCK 16 Kalachakra Orange Tibetan Door Curtain / 15 Maroon / 14 Blue



Dimension: 175 cm H X 90 cm W
68.9 inches L X 35.4 inches W
Weight : 250 gm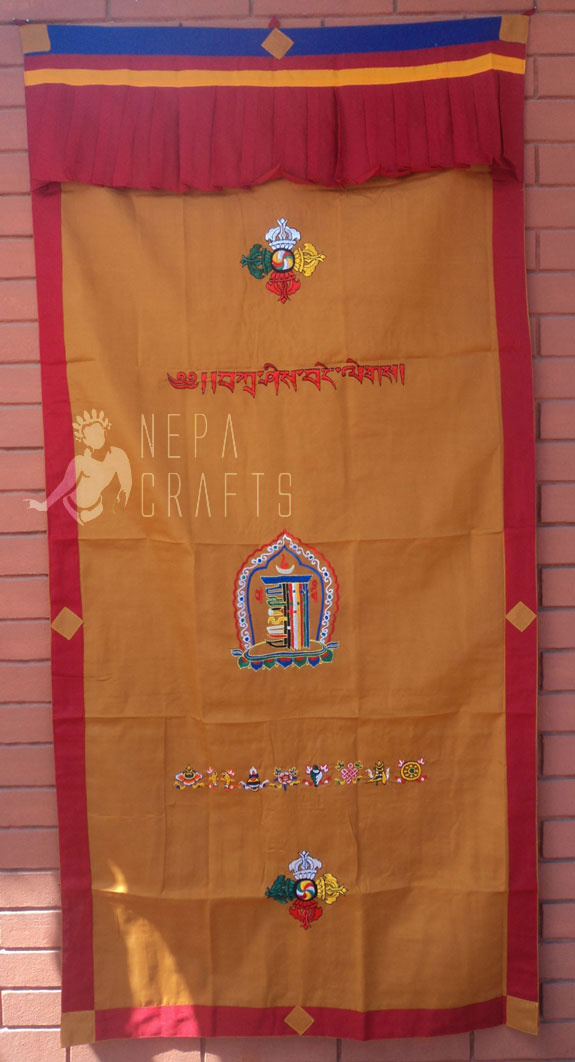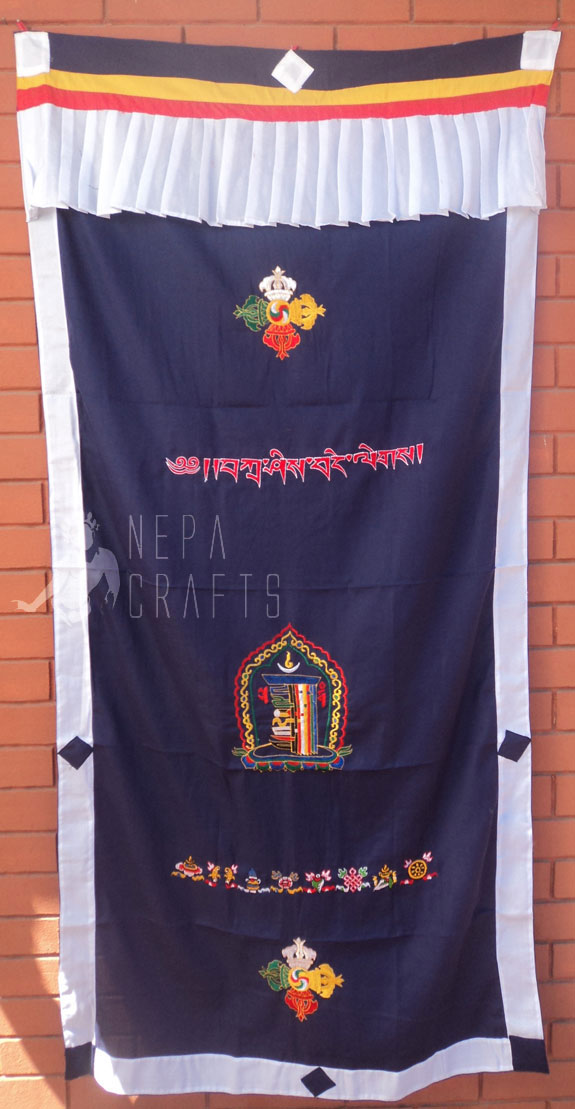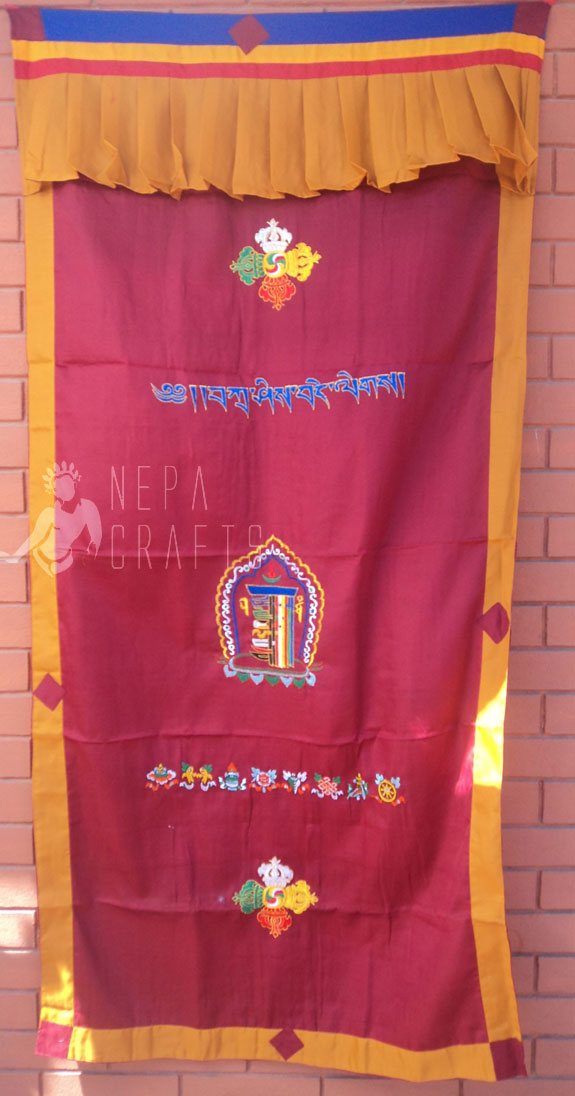 BUY IT NOW





DCK 13 Kalachakra Green Tibetan Door Curtain /DCK 12 Light Blue / DCK 11 Red



Dimension: 175 cm H X 90 cm W
68.9 inches L X 35.4 inches W
Weight : 250 gm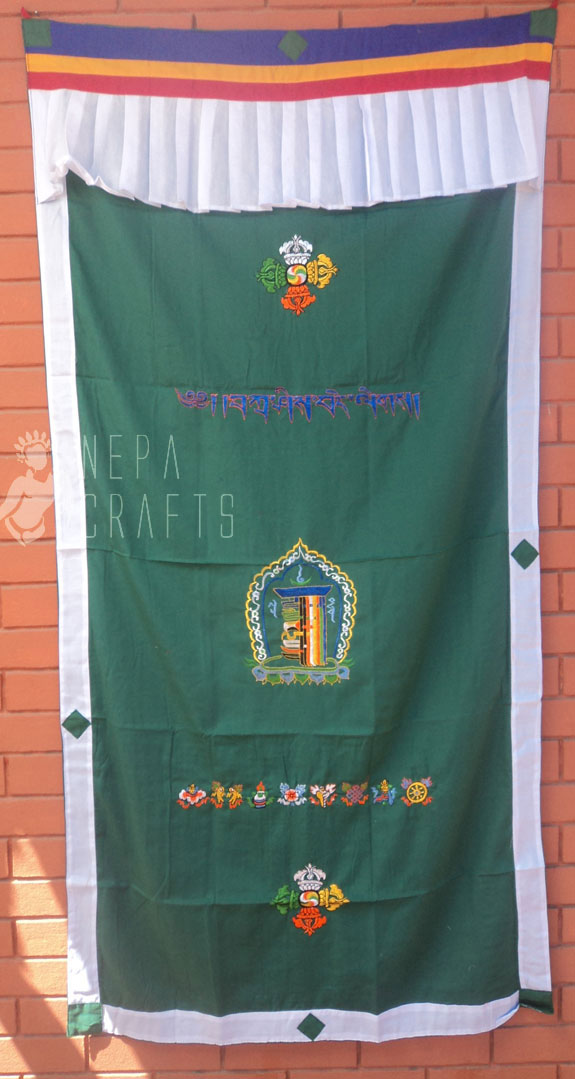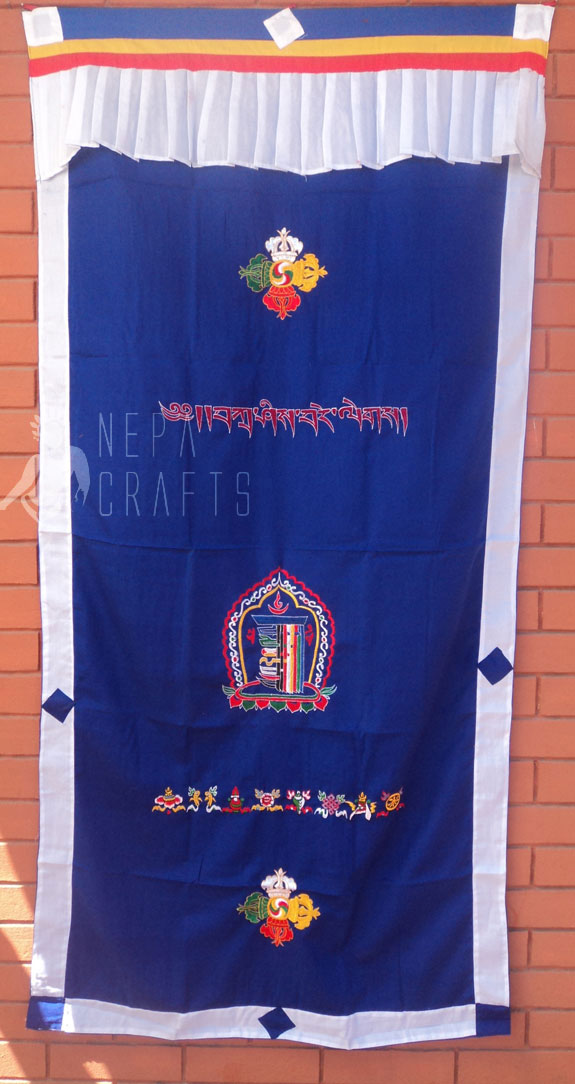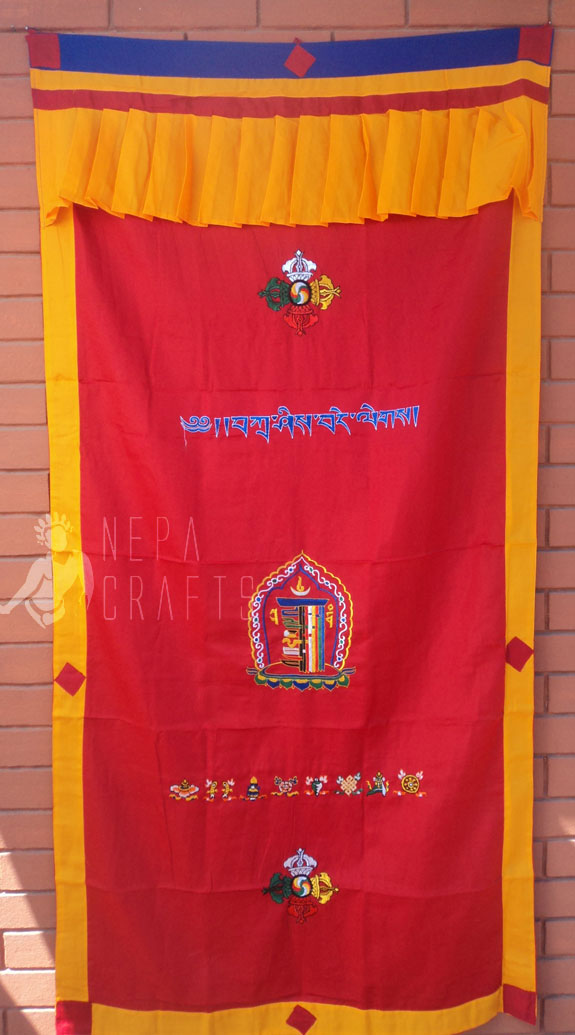 BUY IT NOW





DC 04 Kalachakra Dark Blue Tibetan Door Curtain / DC 03 Orange / DC 02 Red



Dimension: 190 cm H X 93 cm W
74.8 inches L X 36.6 inches W
Weight : 470 gm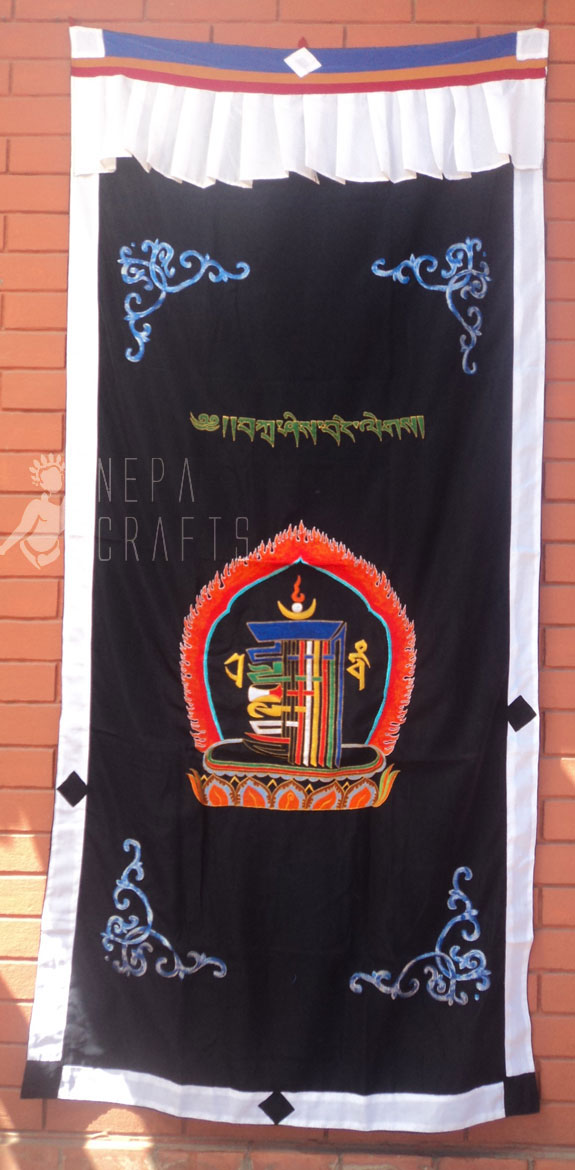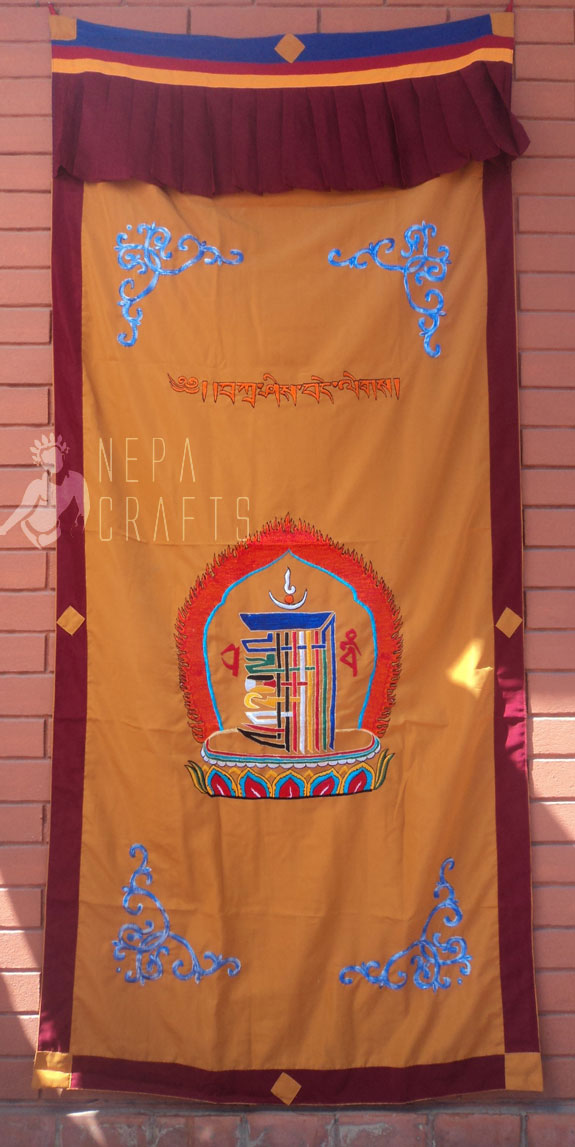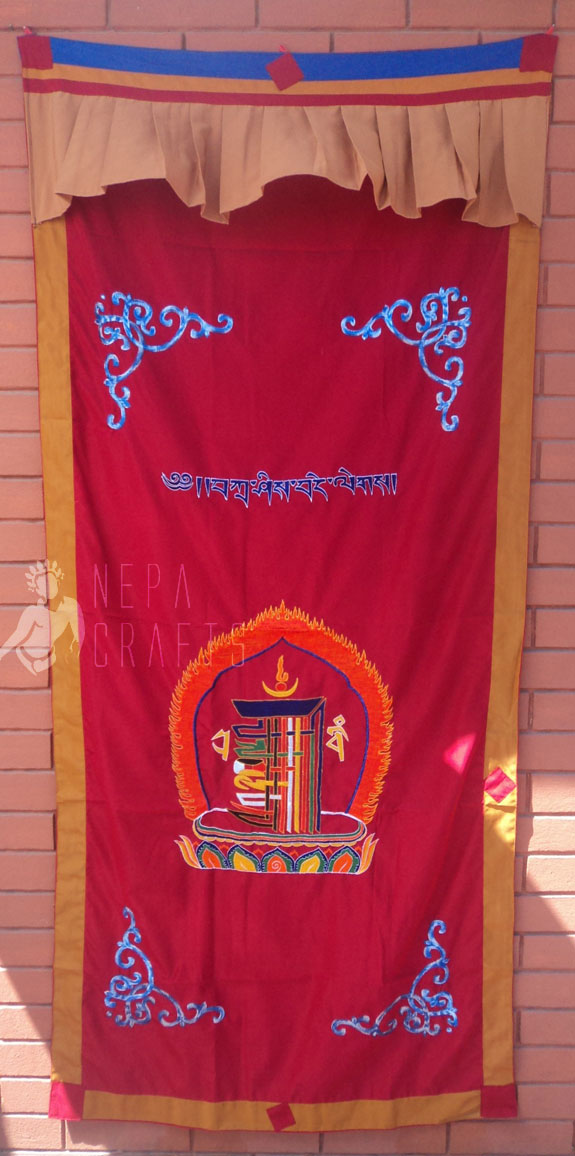 BUY IT NOW





DC 01 Kalachakra Maroon Tibetan Door Curtain



Dimension: 190 cm H X 93 cm W
74.8 inches L X 36.6 inches W
Weight : 470 gm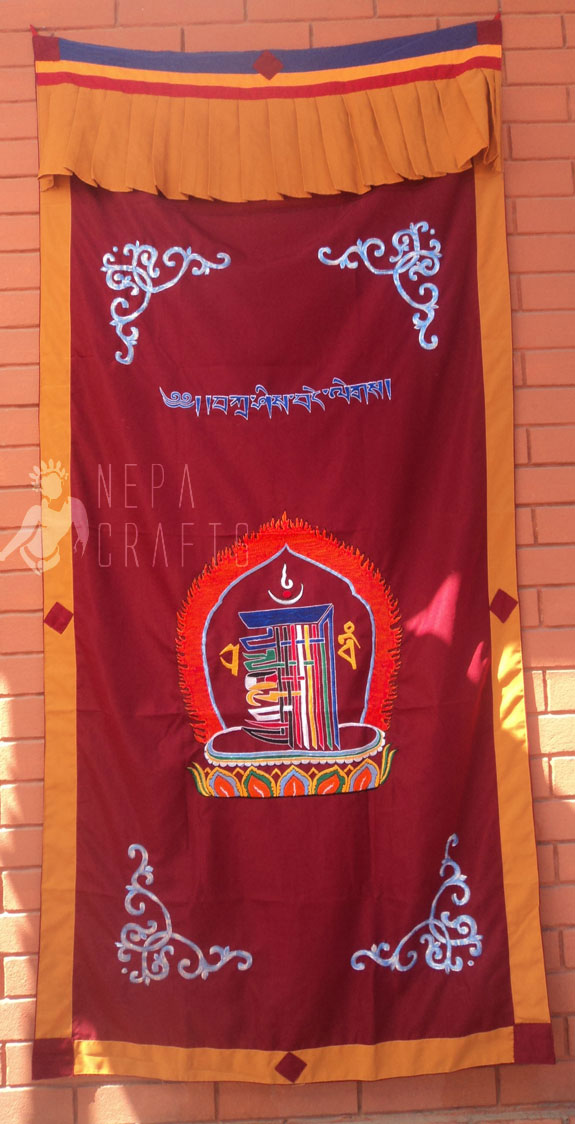 BUY IT NOW





Traditional Tibetan Buddhist Cotton Door Curtain NEPAL



Dimension: 92 cm W X 194 cm H
36 inches X 76 inches H
Weight : 600 grams (Packet Weight Apprx)
500 grams (Nett Weight